Photo-initiators for UV and visible curing of coatings
Jul 19, 2023
Introducing TRONLY
Founded in 1997, Changzhou Tronly New Electronic Materials Co., Ltd. has established itself as a global leader in the UV Curing industry. The company boasts nearly twenty years of experience developing and creating products, including photointiators, UV curable monomers and oligomers. As a total solution provider, TRONLY offers a comprehensive portfolio of UV photoinitiators, serving various sectors including flat-panel displays, printed circuit boards, graphic arts, adhesives, and 3D printing.
Recognized as one of the most innovative players in UV curing technology, TRONLY operates multiple sizeable production sites that adhere to world-class quality standards. With its commitment to environmental sustainability and social responsibility, TRONLY continuously innovates and optimizes its manufacturing techniques, solidifying its position as one of the world's largest producers of UV photoinitiators.
Introducing Photoinitiators and UV Curing
Photoinitiators play a crucial role in UV curing, a high-speed method of drying coatings, adhesives, and other materials. These substances absorb UV or visible light, producing reactive species that initiate a polymerization process. UV curing offers numerous advantages over traditional drying methods, including faster curing times, reduced energy usage, and the ability to cure at room temperature, making it an increasingly popular choice in the coatings industry.
Free radical UV Photoinitiators Types
Free radical UV photoinitiators can be divided into Type I and Type II:
Type I Photoinitiators (Cleavage type): These photoinitiators generate free radicals when exposed to UV light, which then initiate the polymerization process. They are often used in applications such as clear coatings for wood or plastic, and sometimes in combination with other substances like TR-CBP. Examples of Type I photoinitiators include the Phosphine Oxide Series and α-Hydroxyl Ketones. They are known for their ability to be activated even in visible light, making them suitable for LED applications. They offer good deep curing and are less influenced by oxygen inhibition.
Type II Photoinitiators (Abstraction type): Different from Type I, Type II Photoinitiators work in combination with a co-initiator or synergist. When exposed to UV light, the photoinitiator absorbs the energy and transfers it to the co-initiator, which then generates free radicals to initiate the polymerization process. Type II Photoinitiators can collaborate with amine synergists to achieve very good surface curing, and they have less oxygen inhibition compared to Type I photoinitiators. They are also known for their cost-efficiency.
The choice between Type I and Type II photoinitiators depends on the specific requirements of the coating process, such as the desired curing depth, the thickness, and the color of the coating. Contact DKSH anytime to receive our consultation on which option is best for your business.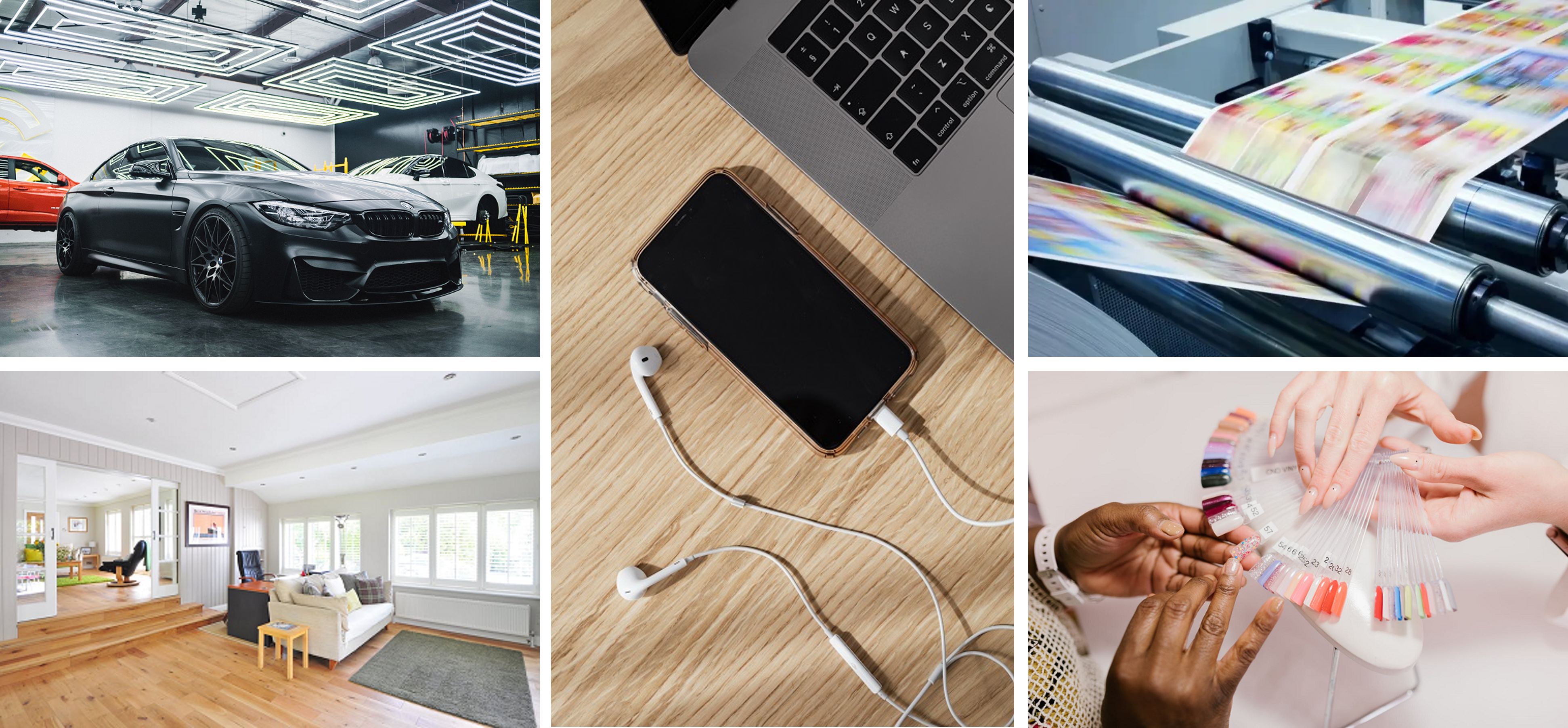 Images courtesy of Changzhou Tronly New Electronic Materials Co., Ltd.
TRONLY provides a wide range of photoinitiators, including TR- TPO, TR-1173, TR-BP, TR-MBF, etc., which are essential in the UV curing process. Each photoinitiator has unique properties that make them suitable for different applications in the curing process. As an example,

TR-TPO (Type I) is well-known for its ability to be activated even in visible light, making it an excellent choice for LED applications. TR- TPO is one of the best options for white, clear coatings and inks, with good deep curing and little oxyhen inbibition. Tronly's is a major market supplier of this photoinitiator, with long-term capacity and high quality.
TR-1173 provides a balanced surface and thorough curing, has a lower yeallowing issue than most PIs, and is cost-effective, making it a preferred choice for many other UV coating sectors. And Tronly is the first manufacturer in China with good reputation in the market for more than 20 years.
In addition to these, TRONLY also continues to innovate with numerous alternatives and new polymeric grades, such as the TR-PPI series. These polymeric photoinitiators demonstrate lower odor, less migration, and lower yellowing, making them ideal for food packaging applications among other. TRONLY's drive for innovation keeps them at the forefront of the UV curing technology sector, producing solutions that fulfill a wide range of application requirements.
Conclusion
With its comprehensive portfolio, innovative approach, and commitment to R&D, TRONLY is well-positioned to drive advancements in UV and visible curing technology. As the coatings industry continues to evolve, the importance of photoinitiators and UV curing technologies will definitely grow, and TRONLY will continue to be at the forefront of this exciting future.
To learn more about TRONLY's innovative products and their applications in UV and visible curing technologies, don't hesitate to contact DKSH. As a trusted partner, we can offer more insights into how TRONLY's solutions may satisfy your specific requirements and help create the future of the coatings business.
Contact:
Ernest Martínez Bassedas
Manager, Business Development, Specialty Chemicals Industry, Europe
Email: [email protected]
Phone: +34932402222