Redefining the Concept of Premium in Beauty Industry
Sep 15, 2023
2023 Market Trend and Beyond
According to a McKinsey & Company report on the beauty market for 2023, premium beauty is forecast to grow by 8%, outperforming the growth of mass or masstige products, which are expected to grow by 5 percent between 2022 and 2027. However, the traditional definition of what's considered "premium" is changing too.
Today's consumers prioritize their health and well-being, leading to an evolved perception of premium products. Health and ethical claims - including terms like Natural, Organic, and "Clean Beauty" – are becoming key aspects to consider when purchasing beauty products. As a result, brands that align with consumers' ethical beliefs are now regarded as premium. Consumers are not only attracted to these brands but also remain loyal if the products match their evolving value-driven criteria.
It's evident that Gen Z and Millennials are spearheading this transformation, with a stronger emphasis on sustainability than older generations. A Deloitte report found that 90% of Gen Z and Millennial consumers are actively attempting to lessen their environmental footprint, and they are even willing to pay more for environmentally friendly goods and services.
DKSH, a Global Leader in Sustainability
At DKSH, our commitment to sustainability is unwavering. We're dedicated to sourcing alternative sustainable ingredients and providing eco-friendly solutions for our clients and customers. Users can freely explore our sustainable product portfolio on DKSH Discover.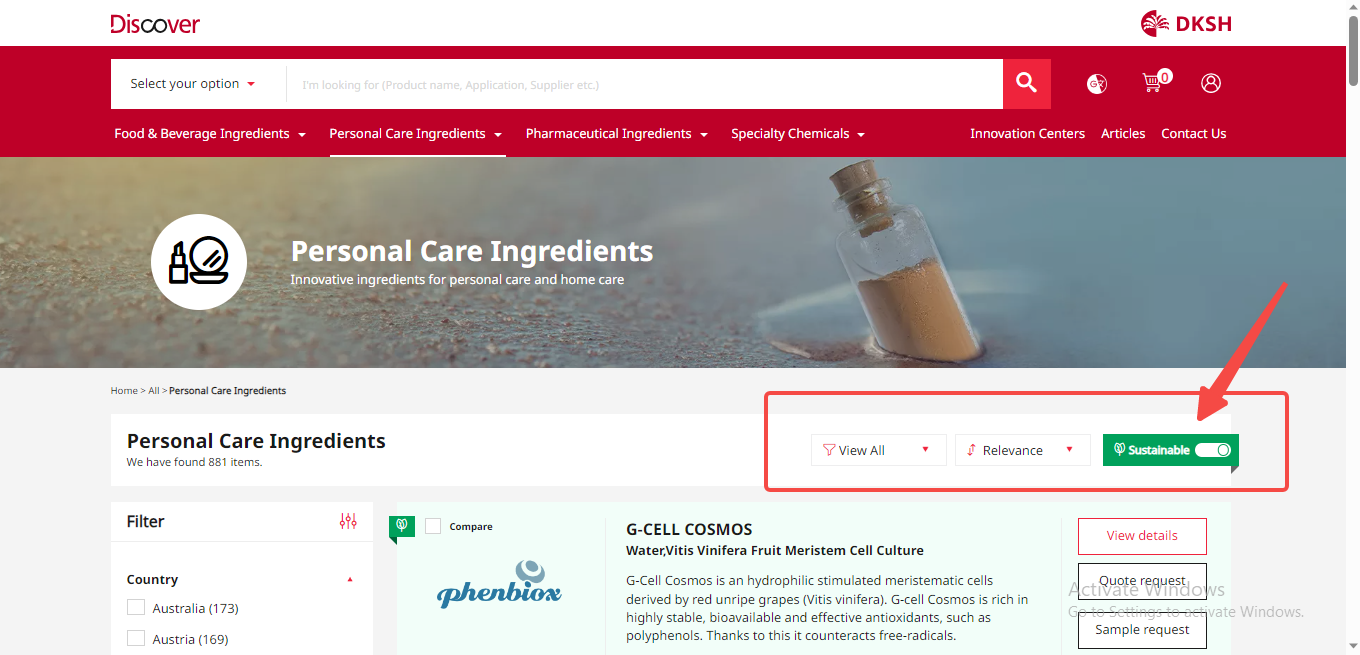 DKSH Discover allows users to filter by sustainable ingredients for added convenience. Users can also select from a number of sustainability certifications to meet specific criteria and market needs, such as COSMOS/Ecocert, Natrue, For Life/Fair Trade, or ISO 16128.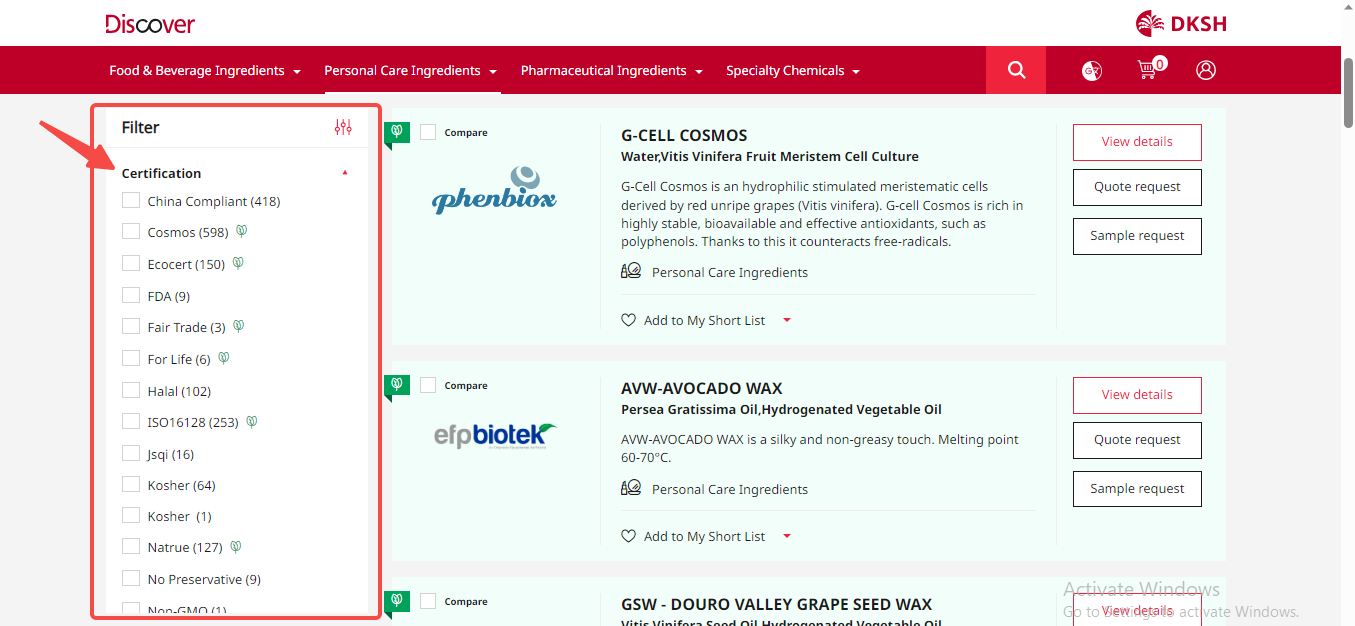 With DKSH, sustainability is a promise we commit to and live by. As we shape the future of the beauty industry, we ensure that every product not only enhances individual allure but also upholds the promise of sustainability.
Source: